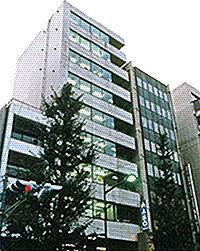 Since its establishment in 1982, ASO International, Inc. has steadily grown to become an orthodontic laboratory with a vast network of 10 branch offices and 38 satellite labs. in Japan and overseas bases in Hawaii (USA),Shanghai (China) , Istanbul (Turkey) and Manila (Philippines).
Our four principal business areas are orthodontic appliances,AsoAligner®,CAD-CAM, and seminar Planning/Management.
The ASO group especially prides itself in its ability to design extremely high precision orthodontic devices as well as on its prompt delivery of those devices to customers around the world through its extensive network of sales offices.
Latent demand for orthodontic treatment is high in Japan, where the practice is not as common in Japan as it is in the Western countries. We therefore wish to establish a support framework that would prompt many more people to receive orthodontic treatment for its esthetic as well as functional benefits.
Owing to a recent rise of interest in orthodontic treatment, we now serve more than 13,500 clients including university hospitals and dental offices throughout Japan. However, we aspire to expand and enhance our services even further, and ask for your continuous support and cooperation.
Name of company
ASO International, Inc.
Address
No. 22 Chuo Bldg.
2-11-8
Ginza, Chuo-ku, Tokyo
Phone
81-3-3547-0471
FAX
81-3-3547-0475
Establishment
1982
CEO/President
Toshimasa Aso
Capital
10,000,000yen
Main banks
Bank of Tokyo-Mitsubishi UFJ, Mizuho Bank